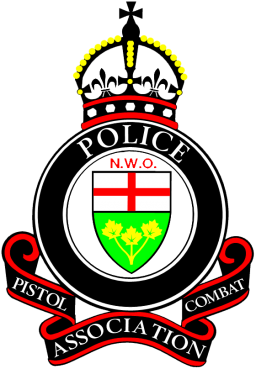 Northwestern Ontario Police Pistol Combat Club
Dryden, Ontario
NWOPPC
Upcoming Event Details
2023 National Championships
June 29, 2023
to

July 1, 2023

Hosted by Northwestern Ontario Police Pistol Combat Club in Dryden, Ontario
with the support of

presents
The 2023 CPCA National PPC Championships
June 29, 30 July 1st
74 Barclay Hall Road
Conc. 6S, Pt Lot 19
Pcl. 18712
With Generous Support From
Vortex Canada, JTT Projectiles, Beretta Arms, and Manurhin Revolvers
On June 29, 30 and June 1, 2023 the North Western Ontario Police Pistol Combat Association in conjunction with CPCA will host the 2023 Canadian National Championships. This event will be held at the Dryden Rifle and Pistol Club Barclay located at 74 Barclay Hall Road, Dryden, Ontario.
This is an outdoor range facing north and is measured in yards. The range has stationary targets and has ten shooting positions.
This will be a CPCA Registered Match and will include 1500 PPC Revolver Match, 1500 PPC Semi Auto Match, Optical 1500, Duty Pistol Match, Distinguished Revolver, Distinguished S/A, and Snub Nose.
Dinner and awards banquet will be held immediately following the tournament. Location to be announced.
Lunch and beverages will be available for purchase at the range.
Range Location
Barclay Range
74 Barclay Hall Road, Conc. 6S, Pt Lot 19 Pcl. 18712 Dryden, Ontario
Starting at Tim Hortons on Highway 17 (Also known as Government Street on some maps)

Proceed East towards Airport Road for 3.8 Kilometers.

Passing Airport road, take Barclay Hall Road on the left (North).

Proceed 300 meters to the Barclay Range entrance on the left. Notes:

Airport Road is across from Sandy Beach Road.

Barclay Hall Road is 800 Metres from Airport Road
Google Maps for this Location